Spaformation was created in 2003 to serve the interests of the Salon and Spa industry. The purpose is now—as it was then—to bring passion and expertise to running a business profitably in the areas of spa, salon and wellness. With a deep well of knowledge, experience and success, the Spaformation brand was expanded to include Salon Prophets in 2008—designed to focus purely on the salon industry.
Our principal now provides North America with remote access to bring their own unique brand of learning and inspiration to support owners and operators in their quest for excellence and success.
Rob is a native of Calgary, Alberta. Canada.
He entered the tourism industry at the age of 12 and worked his way up through the various areas within hospitality industry including food and beverage, golf, ski, hotel, resort, salon and spa operations. His 23 years of experience of working with entrepreneurs has provided Rob the progressive and creative mindset required to make meaningful and productive change quickly and efficiently.
In 1991, Rob was added to the management team at Hockley Valley Resort and over the next 12 years led the team in a transformation of a 28 room bankrupt inn, into an award-winning four season, 104 room, golf, spa, ski and conference resort facility. During his leadership as Vice-President and General Manager of Hockley Valley, the resort received numerous awards including multiple designations as one of Canada's 50 Best Managed Private Companies award, regional business awards, several gold medals at culinary competitions, and medalist as the Best Resort Golf Course in Canada. Among the various boards and associations Rob has participated on, he was a Founding Member, Director and Vice-President of Spas' Ontario, the Association of Premier Spas. Since then, Rob has worked with numerous organizations and shared his knowledge and experience to improve and expand their business. Rob has also expanded his hospitality knowledge by branching out into Time Share and Fractional Vacation Ownership field.
On a personal level, Rob is strong believer in a personal wellness and a yogic lifestyle. As part of this commitment to wellness, Rob has earned his Yoga Teacher certification and is a certified Reiki and Thai Yoga Massage practitioner. Rob also trained under the watchful eye of renowned creator, trainer and facilitator of Shadow Work Facilitation™, Cliff Barry, where Rob achieved his Shadow Work™ Facilitator designation. Since then Rob has delivered, and led, numerous retreats, personal development groups, and individual sessions.
In addition to teaching their own courses, Rob has taught at spa colleges, private facilities and acts as a keynote speaker at spa conferences across North America.
With his extensive senior management and project experience, Rob continues to bring global perspective, combined with a focus on health and wellness, to his clients that ultimately provides outstanding results and long-standing benefits to their organizations.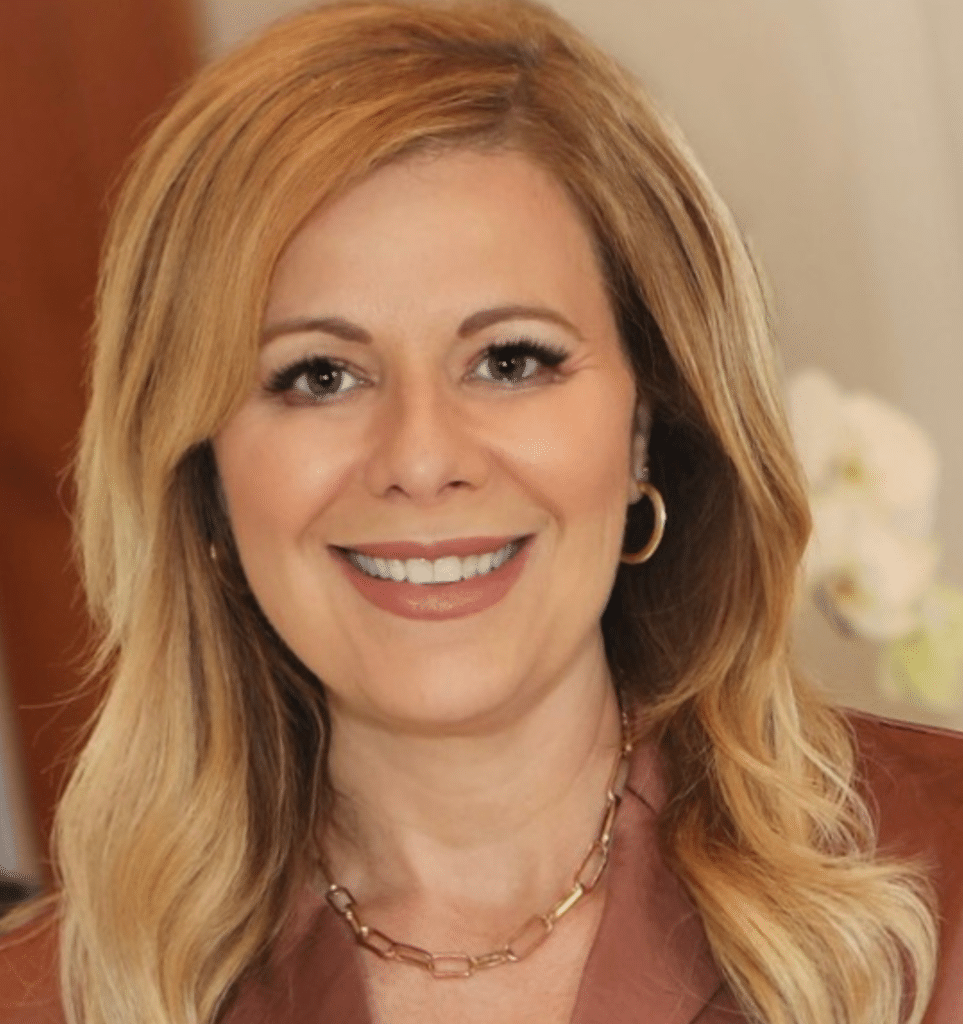 Antonella is a native of Windsor, Ontario, Canada
Antonella joined the Spa and Wellness industry over 25 years ago. Her passion combined with diverse background in retail, business and operations management will be influential to creating unique solutions to maximize business growth and measured success.
Antonella has an extensive background in the beauty and wellness industry.  She started her career on a global level working closely with senior management teams within destination resorts such as Four Seasons Hotel Tunis and Ritz Carlton, Paris. Her role was instrumental in the implementation and execution of intricate management software and booking platforms within operations.  She was recruited by Fairmont Hotels to launch Willowstream Spas across their luxury hotel portfolio.
While developing the Willowstream brand she was Spa Director in Bermuda and then Sonoma, California.  Her strategic business and financial planning skills lead her to the position of Regional Business Director for a national distributor of multiple luxury beauty brands. She launched and developed programs for international brands such as Comfort Zone by Davines and Jane Iredale of Iredale Mineral Cosmetics.
Antonella enjoys spending time with her family, friends and loves to cook.  She maintains a healthy and active lifestyle as a certified Spinning Instructor.  She also enjoys a variety of fitness classes including Hot Yoga, Body Pump and Bootcamp.  Antonella founded the charity organization Angels like Ava 11 years ago in honour of her daughter Ava.  The charity supports families of children with rare genetic disorders.
Antonella has lead seminars and courses on Spa and Retail Management within local colleges.  She is an active member of PAC for the Esthetics Programs at Centennial College and St. Clair College.  She continues to share her passion for coaching and education throughout the health and wellness industry.
FORMING THE LINKS TOWARDS POSITIVE CHANGE!
Our companies are built upon the philosophy that, by providing the highest level of personalized service combined with experience, intimate knowledge and mindful intention, we will help our clients achieve the positive change, growth and goals they desire.
"Forming the links to positive change"
Our Core Values
These are the principles that guide our ongoing personal and business practices:
Commitment: From the beginning to the end of all projects we are focused on our client's success.
Integrity: Being fair and honest. Always choosing what is in the best interests of our client.
Caring: Listening to our clients, respecting and understanding their needs, and creating and maintaining a healthy, positive environment.
CLIENT CONFIDENTIALITY
Aformation Inc. d.b.a. Spaformation and Salon Prophets, is proud of our service reputation to the spa, salon and wellness industry. All inquiries regarding any of our consulting, marketing, coaching, or training services are treated in complete confidence. We advocate the use of Confidentiality and Non-Disclosure Agreements, and respect the privacy of each of our client's and prospective clients' situations, systems, and information.
WEBSITE PRIVACY
We respect your privacy. Spaformation is committed to maintaining your confidence and trust, and, accordingly, maintains the following privacy policy to protect the personal information you provide to us online:
Any information you give to Spaformation will be held in strict confidence and will not be used in way that you have not consented to.
Email: If you choose to e-mail us and provide personally identifiable information about yourself, we will not use the information for any purpose other than to respond to your inquiry.
Resale or Disclosure of Information to Third Parties: Spaformation does not sell, rent, loan, trade or lease any personal information collected at our site.
Browser Information Collected on the Website: Our website logs are not personally identifiable and we make no attempt to link them with the individuals that actually browse the site.
Use of cookies: We do not use cookies on this site.