A Question of Culture, How Diverse are you?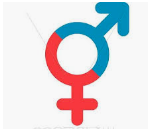 Over 11 million Canadian females between the age of 17 and 64 are spurring the growth of the Spa industry. It is also being spurred by an equal number of men in that same age group; many of whom are becoming interested in entering the Spa arena. It isn't surprising to see Spas increasing their line of service when the male population is taking more interest in skin care, massage and other relaxing spa options.
How you embrace your clientele becomes part of your brand. Notably, spas that cater to women only, draw women with that preference. The Spas that offer waxing services to men; such as chest and back waxing and more delicate areas are taking advantage of new business opportunities and increasing their bottom line.
Let's take it one step farther. In today's world Canadian culture and diversity are symbiotic and synonymic. Canada's exceptional experience with diversity distinguishes itself from most other countries. Our inhabitants reflect a cultural, ethnic and linguistic makeup found nowhere else on earth.
Undoubtedly, the question of providing a service requires the consideration of Canada's Human Rights Act. Canada's recent addition of self-identification policies (i.e. Bill C-16) and the case of Jessica Yanvi; a complainant in an on-going Human Rights complaint in BC, has many Canadian service providers and business owners waiting for the ruling due sometime in October. It would establish whether the Act will require Salons and Spas to offer Brazilian waxing service on self-identified women with male genitalia. How would this affect your brand? How will this affect your people?
This objectionable complaint went to trial in July of this year because the Human Rights Tribunal of British Columbia recognized Yanvi's right to gender affirming care, including waxing. Canada's Human Rights Act compels people and businesses to affirm someone's beliefs; such as Yanvi identifying as a woman.
Yanvi's complaint puts Canada's Human Rights Act in an awkward position because its' defendants explain that they do not feeling comfortable waxing male genitalia for religious reasons or have safety and security objections. A lack of qualifications in being able to provide that service was another valid objection. Indeed, waxing male genitalia has different procedures that requires different wax and specialized training.
This ground-breaking Human Rights claim, forces Canadians to recognize that something is wrong here, something perhaps, irreconcilable. Combining this gender affirming duty with religious beliefs and the safety and security of Estheticians is like asking for a cold sauna.
If Yanvi is successful in this case, will it lead to businesses being compelled to offer Brazilian waxing to everyone? Will the outcome become an imposition on Canadian Spa and Salon businesses? Staffing decisions are challenging enough without having to hire Estheticians that have specialized training and willingness to handle male 'equipment'.  That said, what's the right human thing to do? Will there arise, reasonable exemptions, such as exemptions for work-from-home estheticians? Will it become disruptive or unmanageable for your company?
And what if this claim is unsuccessful. Are we staying true to our national values of inclusion and equal rights?
To date this has been uncharted territory where service providers, and business owners, have been self directed on what services to provide and to whom they are provided. Will the impact of this decision lead to direct, and indirect consequences to the spa industry and all it's stakeholders?
We will listen and watch with great interest. In our very Canadian way, let's keep the conversation informed, open and respectful to all.