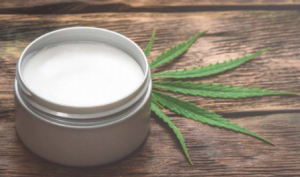 Along with the legalization of cannabis comes its' various uses.  In the spa world, the use of cannabis is being introduced and deeper explored on a daily basis around the world.
The move by the World Health Organization ("WHO") to give CBD a good safety profile has opened a lot of eyes, and minds, on how cannabis may be useful in the world of health and beauty in Canada. And while WHO continues to investigate and monitor CBD, it had stated that the genuine CBD products are "well-tolerated" by most people who use them. This is further supported by no meaningful side effects experienced by CBD product users.
The effects of cannabinoids on skin is currently undergoing laboratory research. Current conclusions indicate it does warrant further study; especially involving Endocannabinoid system (ECS). Endocannabinoids are the enzymes involved in the biosynthesis or metabolism, and their two G-protein-coupled cannabinoid receptors, CB1 and CB2, which are present in virtually all tissues. The main function of the skin ECS is to establish the proper and well-balanced proliferation, differentiation and survival, as well as immune competence and/or tolerance, of skin cells. Pilot studies strongly supported the targeted manipulation of the ECS (aiming to normalize the unwanted skin cell growth, sebum production and skin inflammation) and might be beneficial in a multitude of human skin diseases.
When infused skin creams or bath products are applied to the skin and react with the body's endocannabinoid system, change takes place on a cellular level—advocating that your skin becomes healthier, instead of just temporarily feeling softer.
Areas of Research include:
Psoriasis and skin tumors: aiming to increase ECS tone
Hair growth disorders: aiming to increase or decrease ECS tone
Acne and seborrhea
Dry skin and related conditions
Dermatitis
Systemic sclerosis
Pain and itch
Interestingly, not all Massage Therapist Associations in Canada approve on using Cannabis Oil and / or CBD in Treatments. For example, the Massage Therapist Association of Alberta has made its position clear by asking its members to follow the guidelines of:  DO NOT USE, DO NOT SELL, DO NO RECOMMEND until such time that clarification has been received from Alberta Health. This stems from the fact that, most (if not all) insurance policies do NOT cover the use of any cannabis-based or cannabis-related products as a part of any treatment.
When we consider that countless physicians write prescriptions daily, and it is readily available online, this position is curious.
Despite the lack of insurance coverage and some concern from associations, it looks like antioxidant-rich cannabis is already shaping up to be the next trending skincare ingredient.
Skincare products formulated with hemp have shown to be effective, as both hemp and some marijuana are rich in CBD that can tackle tough issues like eczema psoriasis, acne, rashes, sores, and bruises, without making skin oily. Once applied, some topicals have been shown to help reduce inflammation, eliminate bacteria, and help regulate oil production.
New mods are coming every month, "the world's first cannabis day spa," where the whole focus is cannabis bodywork and facials, recently opened in the USA. Sir Sam's Inn & Spa, in Eagle Lake Ontario is now the only Canadian listing on the Hotels Cannabis website of North American hotels that boast the classification of being "cannabis-friendly."
The spa-cannabis connection in tourism is easier than ever to experience, even dispensaries have added massage and wellness services, but the biggest "cannabis connection" for regular spas is using the new, won't get-you-stoned topicals in bodywork and facials. Some Spas says they've tripled their business since they launched the pain-relieving massage lotions. Cannabis spa treatments are also happening in Europe: German spa guide Wellness Heaven recently tested diverse treatments like the Cannabis Sativa oil massage in Austria. There's a reason that companies like HempMeds (which sells $1 million in CBD-infused products a month) has sponsored the International Spa Association (ISPA) convention.
So, what might one expect when getting a treatment at a weed spa? Pretty much the same services one would find in a regular spa — with just a little more oomph. Legal spas will use CBD and/or THC enhanced lotions and oils during massage treatments to help counteract pain and muscle inflammation.
Some spas take the term "spa" to its full potential by offering everything from cannabis-infused facials, waxes, even lash extensions.
As the Canadian marketplace becomes more comfortable and more informed about the benefits and concerns associated with cannabis and its derivatives what can we expect in the future? It begs many questions;
Is any spa encouraging the use of a vape, to relax, on the patio?
Is anyone purchasing oil on their own and introducing it into products or treatments?
What kind of dosing is appropriate?
Where and how is it stored? (You may want to be more regular in your inventory practices)
How do you ensure the quality of your product for use on your guests?
Are you and your team educated enough to speak with authority?
Where do you get the training?
During a recent visit to a regional festive I was not surprised to see oil vendors selling their products over the table beside the cinnamon donuts and home-made scarves. They had not received a much-coveted retail license but were nonetheless eager to answer questions and extols the virtues of this helpful plant. Needless to say they had plenty of interest from the attendees and many of the questions were simply, "How can this help me?". As more and more evidence become available, I think its incumbent on our industry to be informed and judicious in our application but also open minded on how we can best serve our guests. If we are really focused on the health, wellness and beauty of all we should embrace every opportunity to deliver the best results available.
With the number of live and online forums, trade shows, and conferences there is every chance to learn what you need to make the right decision for you.