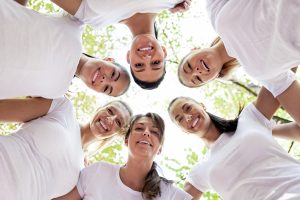 They receive the tiniest paycheck.
They are often forgotten. They are left on the fence when training is offered to the spa service providers. They are sought out only when something has gone really wrong with service provision in your spa business. 
They are the Spa Reception Team.   
They are the most invisible yet most indispensable of all teams for the success of any spa business. The very fact that you seek them out in the event of customer dissatisfaction indicates how much they are needed. Here are 3 reasons why the reception team is a cornerstone of the spa business.
1.The reception is your business's initial touchpoint
The reception team is the main, and perhaps the only gateway into your business. They are always there to bridge your spa with the clients.  A first time customer will form an opinion about your business depending on what your receptionist sells them. And there's never a second chance to make a good first impression. There's always the receptionist, whether on the phone or in person. Their communication is the conduit through which your services are communicated.
They play a major role in winning sustainable business by creating that vital first impression.
2. Agents solidify customer retention
The longevity of your business depends on how well you win new customers. It also depends on how effectively you retain them.  Your reception team is constantly in touch with your customers and will determine the feedback your spa gets. Your customers are highly likely to tell others about their experience at your spa. Good feedback will win you amazing customer loyalty.  Loyal customers will spread positive information about your business and earn you more customers.
This is a great way to market your business and win clients particularly in today's spa marketplace that's brimming with competent players.
3. Power to make or break your business
Being your business ambassadors, your front-end staff have more power than anyone. They set appointments and direct client traffic. They are your front line. They make or break your business. 
So, in a nutshell, any spa with outstanding customer service owes it to the reception team. Hats off. 
To learn more book your Discovery Session today.