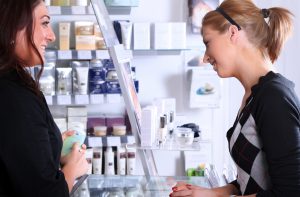 Training a spa reception team is a great idea. It's the best favor you can do to your brand, given that the reception carries your brand image.
While there are several different forms of training you can offer these front office staff, sufficient evidence shows that outside training courses have a particularly significant impact on the team.
They come in handy particularly for your experienced reception staff. These are people who have worked in the spa to a point where they have virtually nothing more to learn within the organization.
Perhaps this paradigm will paint the picture well: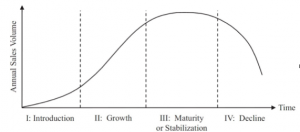 Just like a product or business goes through this cycle of growth, so do your personnel. They join the workforce, learn and grow. But they eventually hit a point of relative stagnation if not exposed to the growth outside the firm.
Outside your spa, the industry always grows. You can choose to study it and grow with it or ignore the trends and be left behind. 
The only way out?
Expose your team to diversity. That's where outside training comes in.
It gives your staff the exposure they need to learn new and innovative ways to reinvent their approaches to service delivery.
Outside training courses serve to renew your receptionists' growth momentum to assume the (b) route in this example.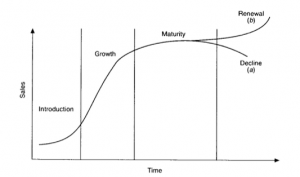 Three different forms of training will empower your spa reception staff and put them on a favorable growth path.
Reception training courses. These are the basic. They're aimed at building your staff's professional image as the front desk personnel. They'll be learning from skill-based and top industry experts. The first impression matters. And this training will equip your reception team with the skills to provide the most appropriate impression on customers.
Customer service courses. You'll help your team realize the importance of their role as customer service representatives. They get the opportunity and space to learn the nature of service that currently sells in the industry.
Leadership courses. Make leaders out of your seasoned reception staff. It similarly brings back on track the senior front desk personnel who might have started to pick up bad habits.
With these courses, you'll set standards for excellence for your spa reception and put your business on the path to success! 
To learn more about workshops in-house of coaching visit here.